Share things from this site
Electronic Media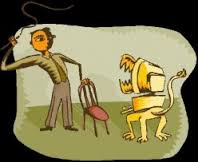 There is a broad range of electronic media available today. In the West, most people under 20 have probably grown up saturated by multiple forms of media. There is emerging evidence of both benefits and dangers from this new paradigm.
Please feel free to comment here
Here is one view Is Electronic Media damaging our children? from an Orthodox clergyman published in LUCNOS A Greek Orthodox periodical for young people, Volume 26, Issue 2, February 2011-March 2011.
Do you like this material?