Share things from this site
There are links to a number of sites concerned with the persecution of Christians here.
WHY ARE CHRISTIANS PERSECUTED?
https://vom.com.au/christians-persecuted/ is helpful
Why do many Christians stay faithful in the face of persecution? "Who shall separate us from the love of Christ? Shall trouble or hardship or persecution or famine or nakedness or danger or sword?" Romans 8:35
The paradox of suffering as a Christian. "That is why, for Christ's sake, I delight in weaknesses, in insults, in hardships, in persecutions, in difficulties. For when I am weak, then I am strong." 2 Cor 12:10
God misses nothing. "9 When he opened the fifth seal, I saw under the altar the souls of those who had been slain because of the word of God and the testimony they had maintained. 10 They called out in a loud voice, "How long,Sovereign Lord, holy and true, until you judge the inhabitants of the earth and avenge our blood?" 11 Then each of them was given a white robe, and they were told to wait a little longer, until the full number of their fellow servants, their brothers and sisters, were killed just as they had been." Rev 6:9-11
God will deal with it. "Worship God! For it is the Spirit of prophecy who bears testimony to Jesus."11 I saw heaven standing open and there before me was a white horse, whose rider is called Faithful and True. With justice he judges and wages war. 12 His eyes are like blazing fire, and on his head are many crowns. He has a name written on him that no one knows but he himself. 13 He is dressed in a robe dipped in blood, and his name is the Word of God. 14 The armies of heaven were following him, riding on white horses and dressed in fine linen, white and clean. 15 Coming out of his mouth is a sharp sword with which to strike down the nations. "He will rule them with an iron scepter." He treads the winepress of the fury of the wrath of God Almighty. 16 On his robe and on his thigh he has this name written:
king of kings and lord of lords.
17 And I saw an angel standing in the sun, who cried in a loud voice to all the birds flying in midair, "Come,gather together for the great supper of God, 18 so that you may eat the flesh of kings, generals, and the mighty, of horses and their riders, and the flesh of all people, free and slave, great and small."
19 Then I saw the beast and the kings of the earth and their armies gathered together to wage war against the rider on the horse and his army. 20 But the beast was captured, and with it the false prophet who had performed the signs on its behalf. With these signs he had deluded those who had received the mark of the beast and worshiped its image. The two of them were thrown alive into the fiery lake of burning sulfur.21 The rest were killed with the sword coming out of the mouth of the rider on the horse, and all the birdsgorged themselves on their flesh."  Rev 19 : 10-21
What has changed in 2,000 years? 
Murder by beheading    
Murder by crucifixion   
Murder by hanging        
Genocide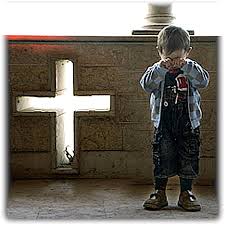 The Bible says "Religion that God our Father accepts as pure and faultless is this: to look after orphans and widows in their distress and to keep oneself from being polluted by the world." James 1:27
Under-reporting of the persecution of Christians
If you dig you'll find plenty of information to conclude that under-reporting of the persecution of Christians in the Western Media is not in dispute. But why is it? Is there a new liberal, secular religion of 'political correctness' and 'tolerance' in the West that it turns a blind to offending the offenders. Is it 'presstitution' to the financial interests of media moguls who do not wish to offend their Islamic or non-Christian markets? Or are there other explanations?
Christians are the Most Persecuted People Group in the World

. An article by a times correspondent, Anthony Browne, from 2006
Persecution of Chinese House Churches  Report of a death sentence
 Why don't we hear about persecuted Christians? Natasha Moore argues essentially that it is Post-Christian secular ignorance amongst Western journalists.
Stories of Religious Persecution and the Silence of Secular Media : Rachael Kohn, again from the ABC in Australia. appears to argue that this is a failure to adhere to the secular, liberal 'value' of religious freedom.
Prosecution of Christian Preachers in Post-Christian West : Excerpt of report from RT-News
Do you like this material?